About Us
The Affio team is dedicated to making it easy for you to make your will online
A couple of years ago my wife said that I had to write a Will. Our daughter was then 18 months old, we had just moved into a new house and I was being told that it was time I got our "affairs in order" (this is where the name Affio comes from).
Like most people of my generation I have been using the internet my entire adult life. I shop, bank, get insurance quotes, watch films, manage investments and keep in touch with my friends online. My affairs are not particularly complex, I thought it would be easy to write a will online and I didn't see any need to spend hundreds of pounds with a solicitor. So I turned to Google. I found lots of websites but they gave me little confidence in their trustworthiness or ability to produce a decent will and often I felt left in the dark about what was really going on.
It was from this experience Affio was born. Our goal is to make writing a Will – and later other legal processes – clear, simple and affordable for you to do.
Ian Gosling & The Affio Team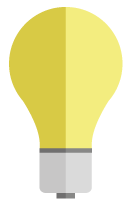 Secure Data
Affio uses bank levels of security – 128-bit AES encryption to be precise.  We are regulated by the UK Information Commissioner under the terms of Data Protection Act.

Insured
Affio has £2m of Public Indemnity insurance underwritten at Lloyds of London.

Backed by leading investors
Affio is backed by leading UK investors who have been behind such companies as Friends Reunited and Multimap.

A British Company
Affio is based in London and Brighton.
Our registered address is:
9 Belgrave Place,
Brighton
BN2 1EL
Company number: 8534687.
Why not register and give Affio a try for free
If you are interested in working together, send us an inquiry and we will get back to you as soon as we can!
Contact Us